Woo Hoo! More quiz results and this one made me
VERY HAPPY!
I wanna drink that dude's bathwater!!!
You are going to marry Orlando Bloom. He will always treat you right and is very romantic. He will do anything for you. He is very polite and has deep brown eyes and is very good looking (which is another plus!). He can make anything cheesy look really hot (like sliding down stairs on a shield shooting arrows or wearing pointy ears for example). Congrats!!
Which male celebrity are you going to marry?
brought to you by
Quizilla
I just took a quiz about what book I am... whatever the fuck that means. Mine turned out to be: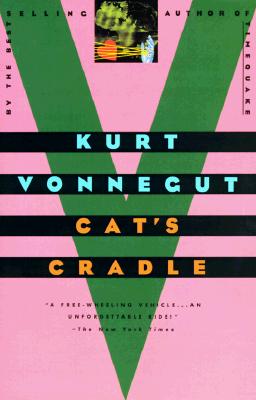 You're Cat's Cradle!
by Kurt Vonnegut
You believe quite firmly that free will deserted you long ago and far away. As a result, it's hard to take responsibility for anything. Even though you show great potential as a leader of a small 3rd world country, the choices are all made ahead of time. You're rather fond of games involving string. Your fear of nuclear weaponry is trumped only by your fear of ice.
Take the Book Quiz at the Blue Pyramid.

...which I have never read. Perhaps I should. Amazon, here I come! The description sounds a bit vague and flaky. I guess that's what you get when you answer only 6 one-or-the-other questions!
This chick took this excerpt from my diary and posted it on hers like it was her own. She linked me at the bottom, but she didn't ask nor did she make it clear that she was not the author. I don't know whether to be flattered that she liked what I had to say or offended that she copied and pasted her way to an entry that she put none of her own thought into. (Edited to say: Ali told me not be offended. I guess I am not. I am elated someone is reading and taking something I said to heart. That is nice. So thanks!)
The Sex and The City Finale was sad yet great. The whole time it was about the commraderie between females and how importnat that is to have in your life... but ultimately it was about loving yourself. Until each of these women truly loved themselves, they had to keep searching for that "Mr. Right." Each one of them found someone when they weren't really looking, and Carrie ended up with Mr. Big because sometimes through all the bullshit, true love emerges. It was worth the wait. Everyone else was a distraction. It was always Mr. Big. Aw!
So, when I was checking e-mail this morning, I came across this link and it made me ever-so-happy! A movie? A movie? Man, that would be just jam-packed with chicks! Hooray! I just bought all five season's DVDs for the bargain price of $159.99!!! Thanks to my reliable friend amazon.com, I saved a whopping 33%!!!
On The iTunes: Don't even ask!

((back)) ((forth))


voy·eur (plural voy·eurs) persistent observer of misery or scandal: somebody who is fascinated with, or persistently observes, distressing, sordid, or scandalous topics or events